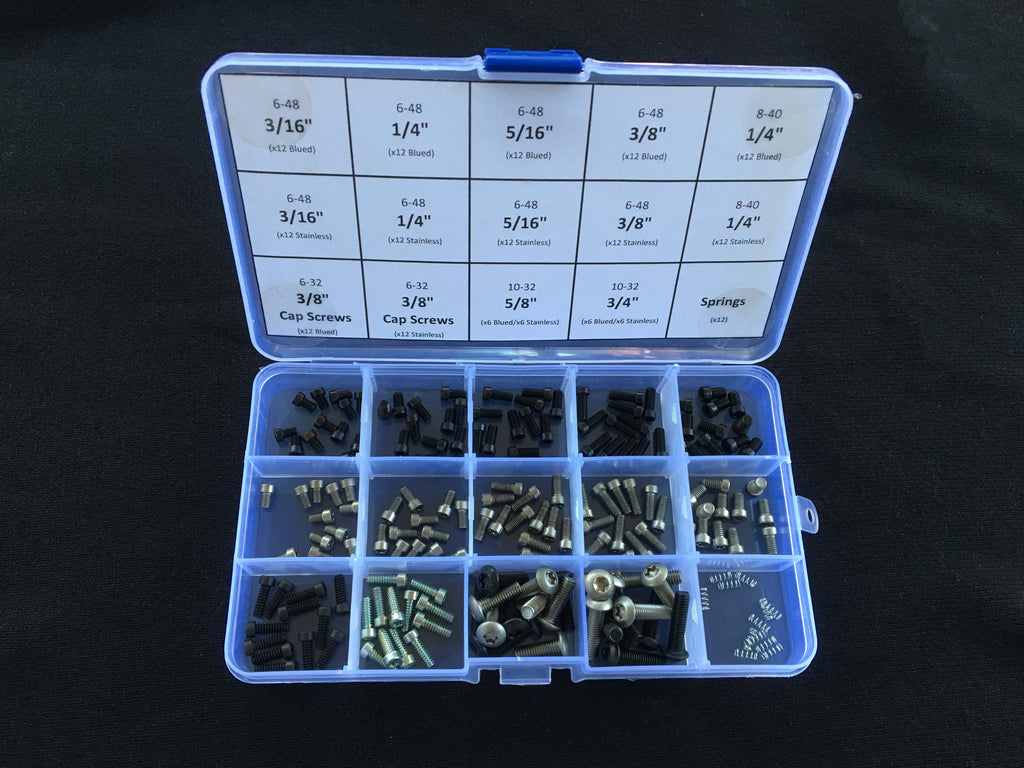 Note our scope rings come complete with screws but if you need spare screws we have them.
You can order other items along with the screws in order to satisfy our store's $10 minimum order amount.  International orders require a minimum order of $50, excluding shipping cost.  For faster shipping you can opt for USPS priority mail over first class mail during the checkout process.  Note we also have some screws available in stainless steel.  Screws have a black protective coating unless they are stainless.
Note we have discontinued the screw kit w/ case: Our Talley Screw Kit (shown in the image) contains 12 each of our most common screws, springs for detachable rings and comes with a plastic box.  These screws have a TORX head. The smaller screws use a T15 driver and the larger screws use a T25 driver.  We recommend using a torx head screwdriver for the best control when installing these screws.  You are responsible for your own gunsmithing practices.

Sizes of screws in the kit are:
Note: the lengths shown are the lengths of the threaded portion of the screws.
6-48: 3/16", 1/4", 5/16" & 3/8"
6-32: 3/8"
8-40: 1/4"
10/32: 5/8", 3/4"
Springs for detachable rings.